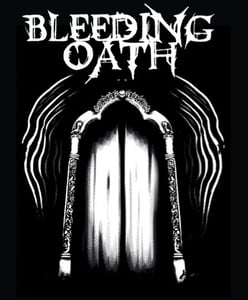 £

3.00
Bleeding Oath's Self-Titled Debut EP will be out on the 25/02/2012 and is now available for purchase.
THE FIRST 50 ORDERS WILL RECEIVE THEIR OWN CUSTOMISED RUDE WORD AND THE CD WILL BE NUMBERED!! :)
The CD version comes complete with a Feature Length digital download video (Mockumentary style) covering our journey so far as a band.
The track list is:
1) Mountains - 6:03
2) What Fortune Gives - 6:46
Links:
Facebook: www.facbeook.com/BleedingOath
Myspace: www.myspace.com/BleedingOath
Twitter: @Bleeding_Oath